【Case Study】Western Virginia STEM Building 2019
By Lumens Editor Group
September 26, 2019 14019


Western Virginia STEM Building 2019
•Date:  September 26, 2019
•Country: United States
•City: Roanoke, VA
•Website: https://virginiawestern.edu/
•Application: Education, STEM Building
•Lumens Product: VC-A70H PTZ Camera
•Along with: Crestron Control System



Application


•Virginia Western's new STEM Building is 27 classroom facility that supports a multitude of emerging technologies such as robotics, biotechnology, and mechatronics.
•VC-A70H cameras are used to support lecture capture and video conferencing software such as Zoom, Panopto, and Canvas Studio.
•Paired with a Crestron DMPS3-350-C control system, instructors are able to seamlessly incorporate video into their distance courses.  The HDBaseT interface allows for easy Crestron integration via their DigitalMedia platform.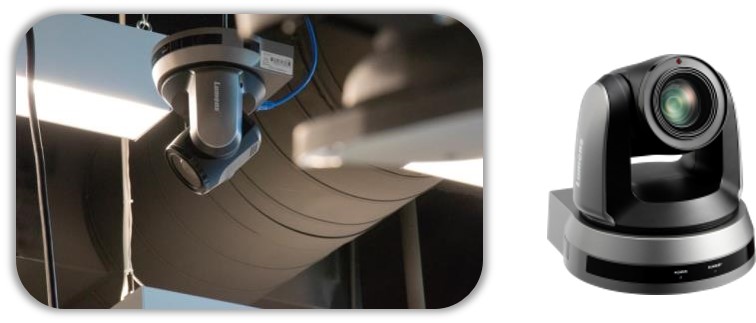 Why VC-A70H


•4K UHD signal output is essential to capturing STEM applications.
•Quick and easy installation in either a wall or ceiling mounted solution.
•HDBaseT carries power, video, and control through one Cat5e/6 cable
Why  Crestron


•Easy integration with HDBaseT
•Supports 4K resolutions
•PoDM reduces the need for external camera power
"Lumens VC-A70H 4K camera was chosen for its exceptional quality and support.  We made the switch to Lumens cameras several years ago and never looked back.  In a side by side demonstration, the instructor satisfaction made the VC-A70H the only choice for our new STEM building."

Joe Bear
Head Media Geek, Virginia Western Community College
Popular Posts
ProAV Lab
Case Study