Lumens Companion Module
---
Lumens & Elgato Stream Deck & Bitfocus Companion 
Take Control of Your Live Streaming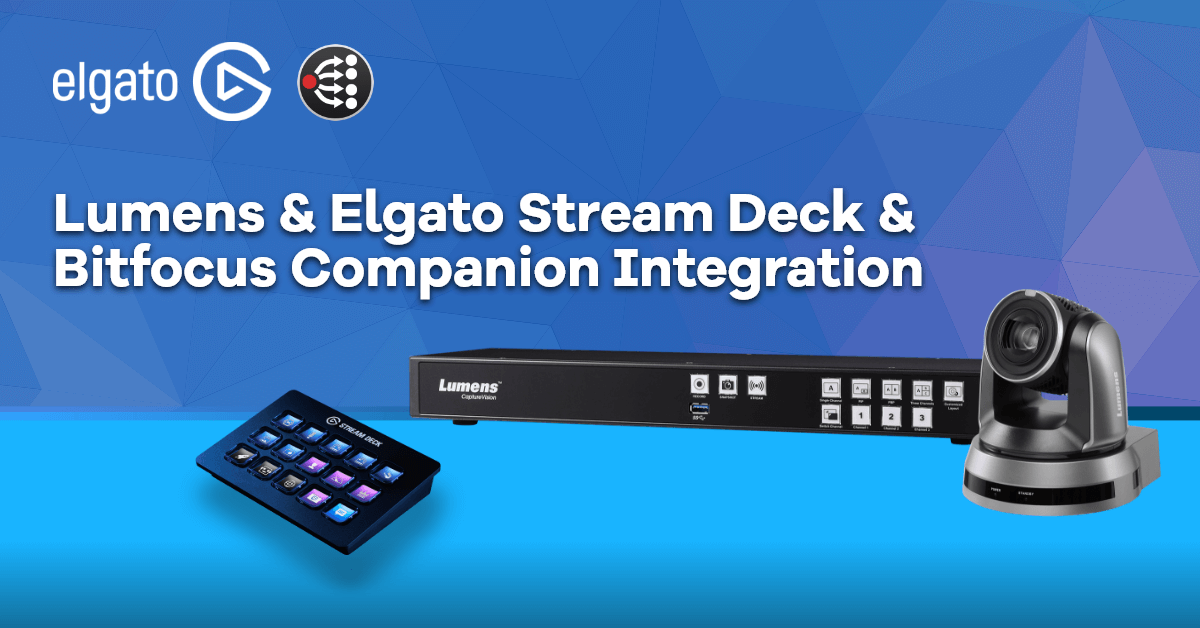 One place to control PTZ Cameras and live streaming tools
Lumens IP cameras and LC200 have been integrated with Elgato Stream Deck and paired with Bitfocus Companion. Together, Elgato Stream Deck becomes a control pad with programmable keys that unleash unlimited actions to make your live streaming easier. Go check Lumens Companion Module installation guide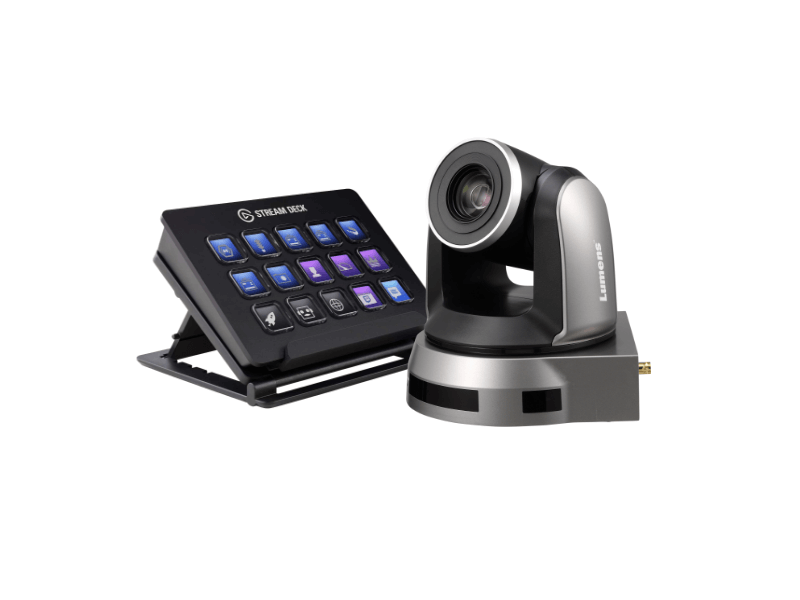 Control PTZ Camera
Tap keys to control camera actions, adjust image settings, and even enable auto-tracking function.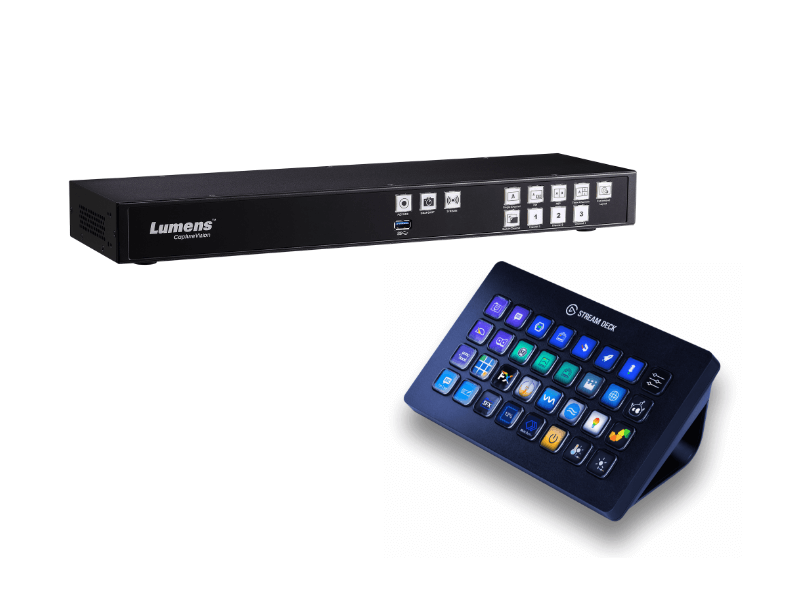 Control Media Processor
Simply tap to start recording and live streaming, such as switch channel sources, scenes or overlays.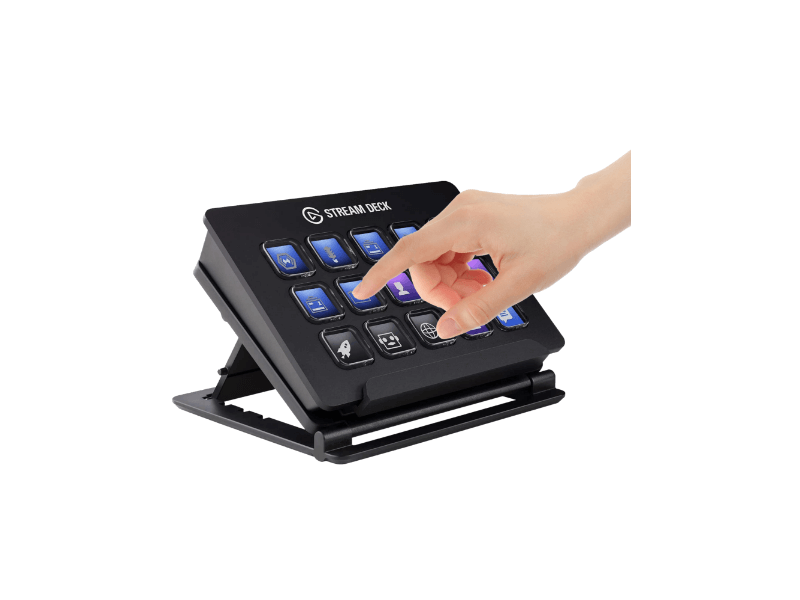 Optimize Your Workflow
Customizing your Stream Deck to keys folders with custom icons. You can streamline the live show at your fingertips.
Streamline the live video production at your fingertips
The integration among Lumens, Elgato Stream Deck, and Bitfocus Companion make your live streaming better and easier for any events like live performances, corporate seminars, live worship, government publicity, etc.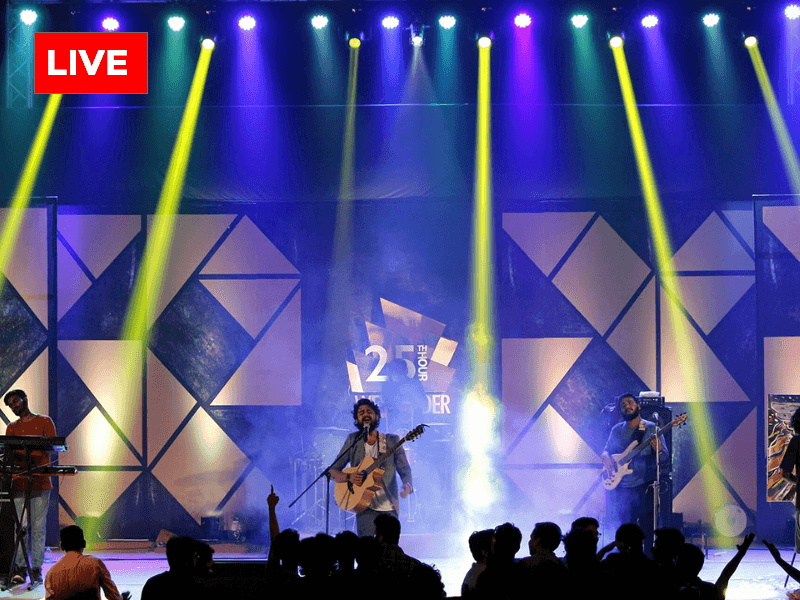 Live Show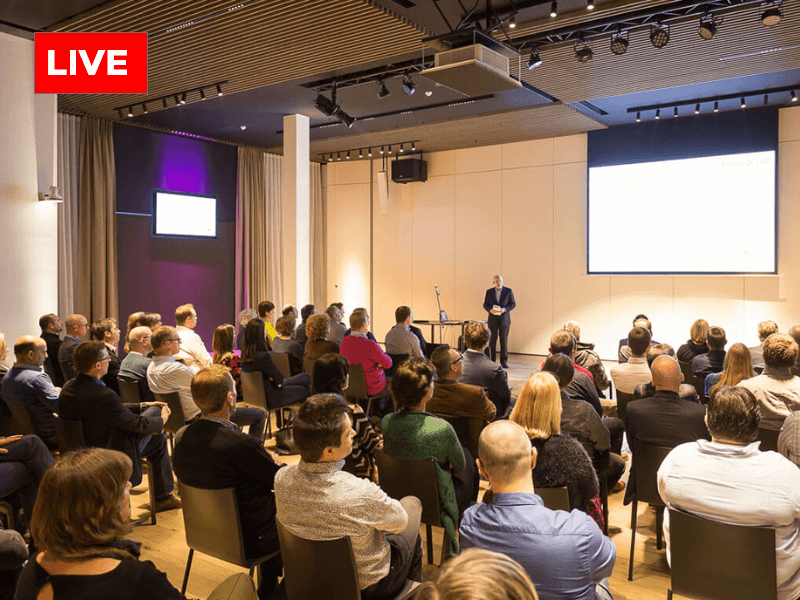 Corporate Seminar
Religious Services
Lumens IP PTZ Cameras and Media Processor
Lumens IP Cameras captures the pristine image in real-time up to 4K resolution. The IP-based transmission allows PTZ control remotely and can be integrated with IP-based services, such as Elgato Stream Deck. Also, Lumens Media Processor LC200 is an all-in-one media processor. Just one stand-alone device that allows you to mix four video sources, recording, streaming, and live-switching, simultaneously; perfect to serve as the core system for your video project.
Elgato Stream Deck and Bitfocus Companion
Elgato Stream Deck is a powerful control pad that makes control easier for live video production. Lumens devices' integration into open-source Bitfocus Companion enables Stream Deck to control multiple video production gears, including Lumens IP cameras and Lumens recording, live streaming processor. The Elgato Stream Deck also can streamline broadcasting software like OBS and vMix by programmable key shortcuts. For those who are interested, please check the open-source code here: https://github.com/bitfocus/companion