Enhance Your Video Streaming Content in 4K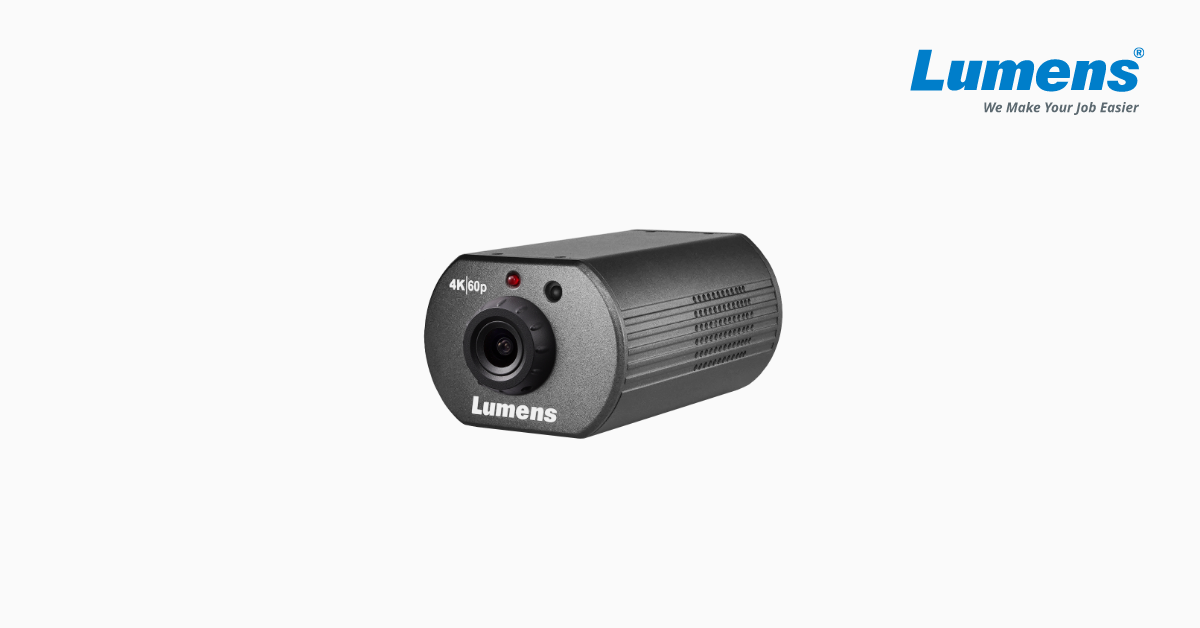 Hsinchu, Taiwan, March 3, 2021 – Lumens® Digital Optics Inc., today unveiled the new VC-BC301P 4K IP POV camera that delivers 4K ultra-clear image at 60fps along with IP connectivity. The camera is applicable for remote communication and video content production in a wide range of markets such as e-sports, live broadcasting, corporate, house of worship, and more.
The VC-BC301P 4K IP POV camera delivers a 4K 60fps crystal clear and ultra-low latency image quality with its 1/1.8" SONY high sensitive sensor. The camera is capable of capturing 102 degrees wide viewing angle in spite of its compact design. It supports Ethernet, HDMI, and USB 3.0 video output that brings simple installation and operational flexibility. Besides, the VC-BC301P allows remote control via VC-IR01 that easily controls the camera, including pan, tilt, zoom, and other settings. Thanks to its built-in tally light, this gives a director or a presenter visual confirmation that the camera is in operation.
The camera supports the Real Time Streaming Protocol (RTSP), Real Time Messaging Protocol (RTMP / RTMPS), and Secure Reliable Transport (SRT), enhancing live streaming video production in 4K clarity.
As a POV camera, VC-BC301P can be installed in hard to reach places to capture a specific view of your scene. For example, in E-sports the camera can be installed in front of players to capture their facial expressions and actions perfectly to enhance the viewing experience for a live audience in real-time.
In addition, on the basketball court, you can install the VC-BC301P behind each backboard to capture slam dunks and any actions above the rim. It's perfect for grabbing bench reactions, the hallway, or aisles where players exit and return. The VC-BC301P can be easily integrated into any environment with a robust and compact lightweight design.
Availability
The VC-BC301P 4K IP POV camera is available now.
Information:
For more information about Lumens, visit: www.MyLumens.com
Follow Lumens on Facebook: https://www.facebook.com/Lumensinc
Follow Lumens on Twitter: https://twitter.com/LumensLadibug
Follow Lumens on LinkedIn: https://tw.linkedin.com/company/lumens-integration-inc
Follow Lumens on YouTube: https://www.youtube.com/c/MyLumens
Press Contact:
Tiffany Lin, Marketing Executive
Email: tiffany.lin@lumens.com.tw , Phone: +886-3-552-6255 ext. 341
About Lumens Digital Optics Inc.
Lumens® offers superior 4K and Full HD PTZ cameras, videoconferencing cameras, document cameras, capture vision system and a wireless presentation system. The cameras can be easily set up and display quality 4K and Full HD images. Lumens cameras provide a dynamic live production for every environment.