Collaboration Distance Learning Solution beyond Limits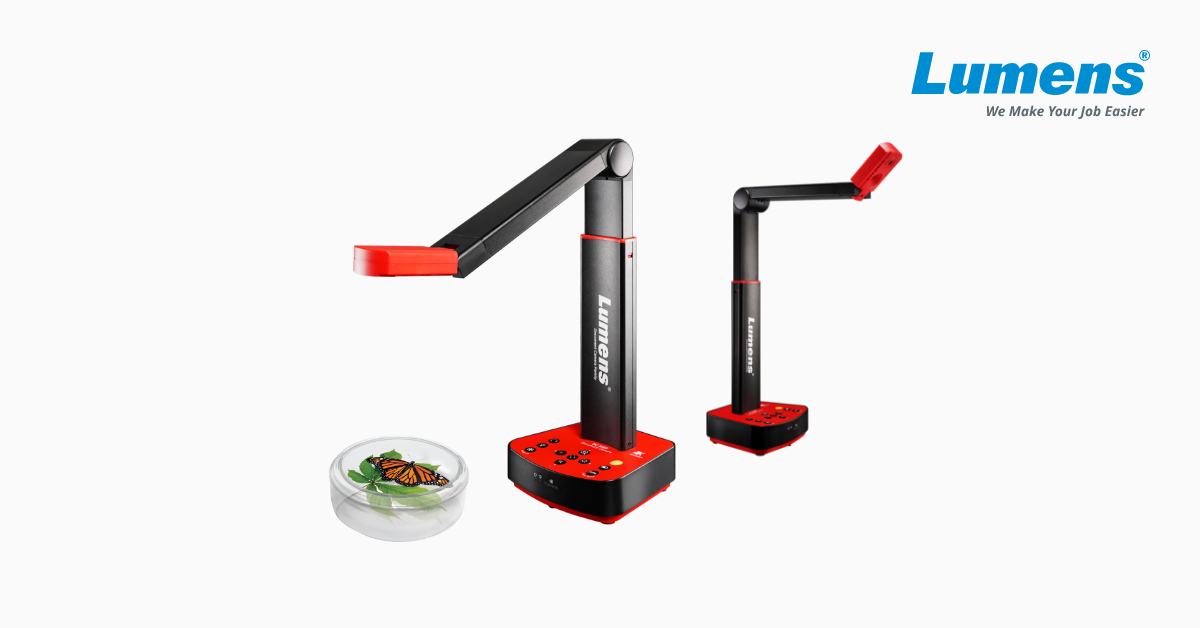 Hsinchu, Taiwan, January 12, 2021 – Lumens® Digital Optics Inc., today announced the wireless Ladibug™ DC-W80 4K document camera, the latest addition to its document camera family. The DC-W80 is designed with a mechanical arm and is equipped with a Wi-Fi function and built-in battery. The user can move the camera anywhere in a room without any bulky cables. When compared to traditional document cameras, wireless technology allows more mobility and increases convenience. The DC-W80 provides a two-in-one solution to interact with students such as displaying teaching materials and a webcam for distance learning. The DC-W80 document camera's multitasking capability makes it an attractive fit for all types of educators.
With its 4K UHD output resolution, the camera can demonstrate remarkably detailed images of any object in real-time. It's equipped with Wi-Fi, HDMI, and USB 2.0 outputs, and displays up to 4K resolution images on a large display or computer monitor. For added convenience, the DC-W80 allows users to rotate the image at 0/90/180/270 degrees and flip/mirror photos quickly. The DC-W80 shooting area is up to A3 size (16.5" x 12.4") with three levels of lamp brightness, enhancing teaching content readability.
In addition, users can access Lumens Free Ladibug™ 4K Software. The software has features including annotation, mask, spotlight, video, and image recording functions. The Ladibug™ DC-W80 makes presentations and teaching more interactive and allows memorable learning experiences for distance learning, remote office, telehealth, and other applications.
Availability
The DC-W80 4K wireless document camera is available now and for sale in limited regions.
Information:
For more information about Lumens, visit: www.MyLumens.com
Follow Lumens on Facebook: https://www.facebook.com/Lumensinc
Follow Lumens on Twitter: https://twitter.com/LumensLadibug
Follow Lumens on LinkedIn: https://tw.linkedin.com/company/lumens-integration-inc
Follow Lumens on YouTube: https://www.youtube.com/c/MyLumens
Press Contact:
Tiffany Lin, Marketing Executive
Email: tiffany.lin@lumens.com.tw , Phone: +886-3-552-6255 ext. 341
About Lumens Digital Optics Inc.
Lumens® offers superior 4K and Full HD PTZ cameras, videoconferencing cameras, document cameras, capture vision system and a wireless presentation system. The cameras can be easily set up and display quality 4K and Full HD images. Lumens cameras provide a dynamic live production for every environment.