Lumens Announces New VC-B2U USB Videoconferencing Camera
2020/07/09
Full HD Premium Video Image and Exceptional Sound Quality for Videoconferencing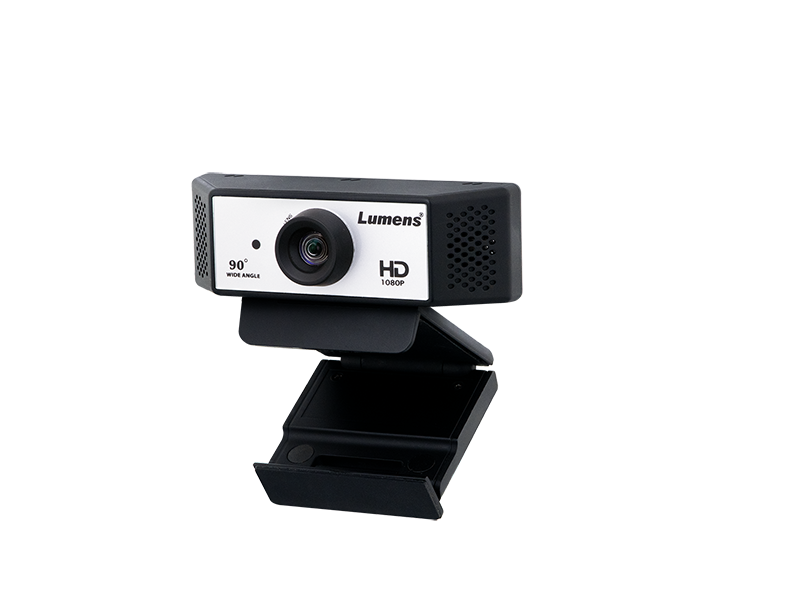 Hsinchu, Taiwan, July 9, 2020 – The Lumens® today unveils the new VC-B2U videoconferencing camera. The webcam provides an outstanding quality video image with Full HD 1080p 30fps for a personal video conference. It is applicable for meetings such as one-on-one or a standing video conference in a huddle space. With the wide 90° field-of-view and outstanding quality in any lighting condition, the VC-B2U provides an excellent visual collaboration experience.

Thanks to the two built-in Omni-directional microphones, one located on each side of camera, it can capture realistic sound from every angle up to a distance of 3.6-meters, so that a voice sounds crystal-clear.

The VC-B2U is compatible with all of your favorite video conferencing software, such as Zoom, Skype, Google Meet or Microsoft Teams, etc. In addition, The USB plug-and-play connectivity and tripod-ready universal clips for mounting on any type of display make it effortless for an online meeting and unified communication collaborative experience.


Availability
The VC-B2U USB Videoconferencing camera is available now.

Information:
For more information about Lumens, visit: www.MyLumens.com
Follow Lumens on Facebook: https://www.facebook.com/Lumensinc
Follow Lumens on Twitter: https://twitter.com/LumensLadibug
Follow Lumens on LinkedIn: https://tw.linkedin.com/company/lumens-integration-inc
Follow Lumens on YouTube: https://lumens.page.link/9Vrq

Press Contact:
Tiffany Lin, Marketing Executive
Email: tiffany.lin@lumens.com.tw , Phone: +886-3-552-6255 ext. 341

About Lumens Digital Optics Inc.
Lumens® offers superior 4K and Full HD PTZ cameras, videoconferencing cameras, document cameras, capture vision system and a wireless presentation system. The cameras can be easily set up and display quality 4K and Full HD images. Lumens cameras provide a dynamic live production for every environment.